Lake Wolfgang is my love.
Lake views.
Stand still.
Reflect.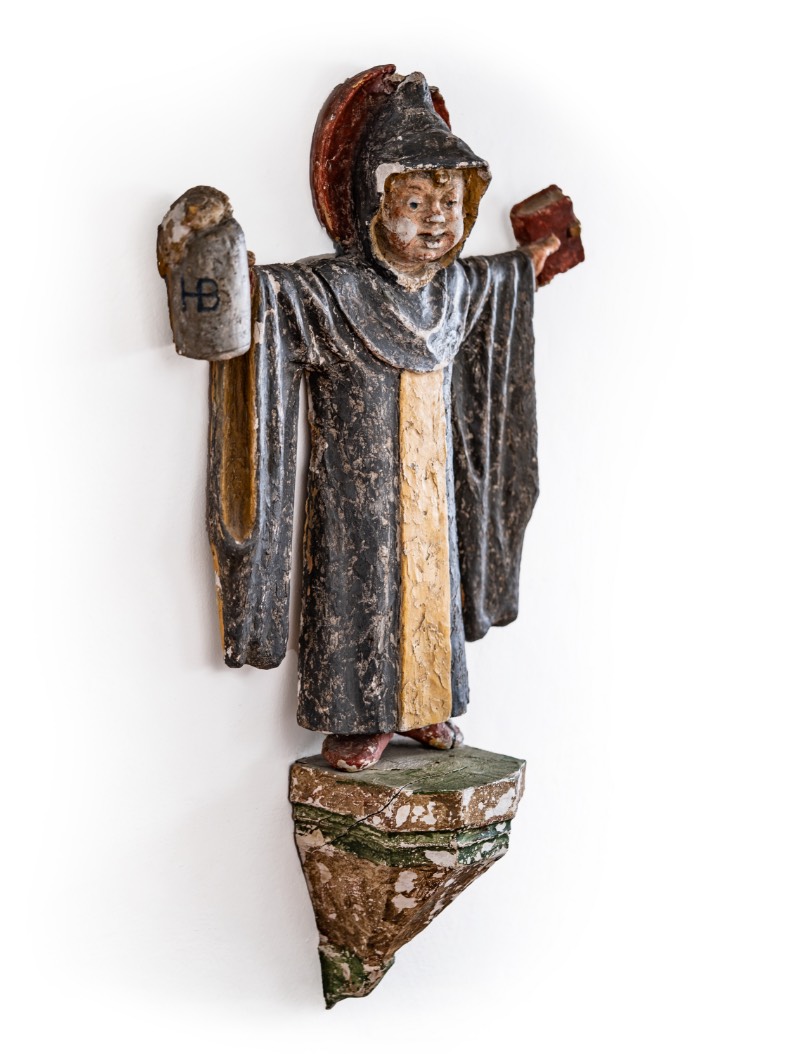 A wonderful holiday world
Clear water, blue skies, impressive mountain ranges and that certain something, which is so hard to describe. Should you be looking for it, you've come to the right place at Lake Wolfgang. Anyone deciding to spend their holiday here has chosen quality time to themselves and a chance to recharge the batteries in one of the most breathtaking places on earth. Situated between the imperial city of Bad Ischl and the charming towns of St. Gilgen and Strobl, St. Wolfgang lies right on the shores of Lake Wolfgang. Welcome to Hotel Peter.
We enjoy traveling ourselves, we love hotels, and we know what our guests need to feel completely comfortable. Next to the magnificent lake view, all of our 22 rooms and suits have a lake side balcony. A friendly atmosphere, personal attention and honest hospitality are also close to our heart. Cleanliness and comfort are our top priority. What could be nicer than snuggling up in a freshly made bed every evening and taking in the first breaths of fresh air with a view of Lake Wolfgang in the morning?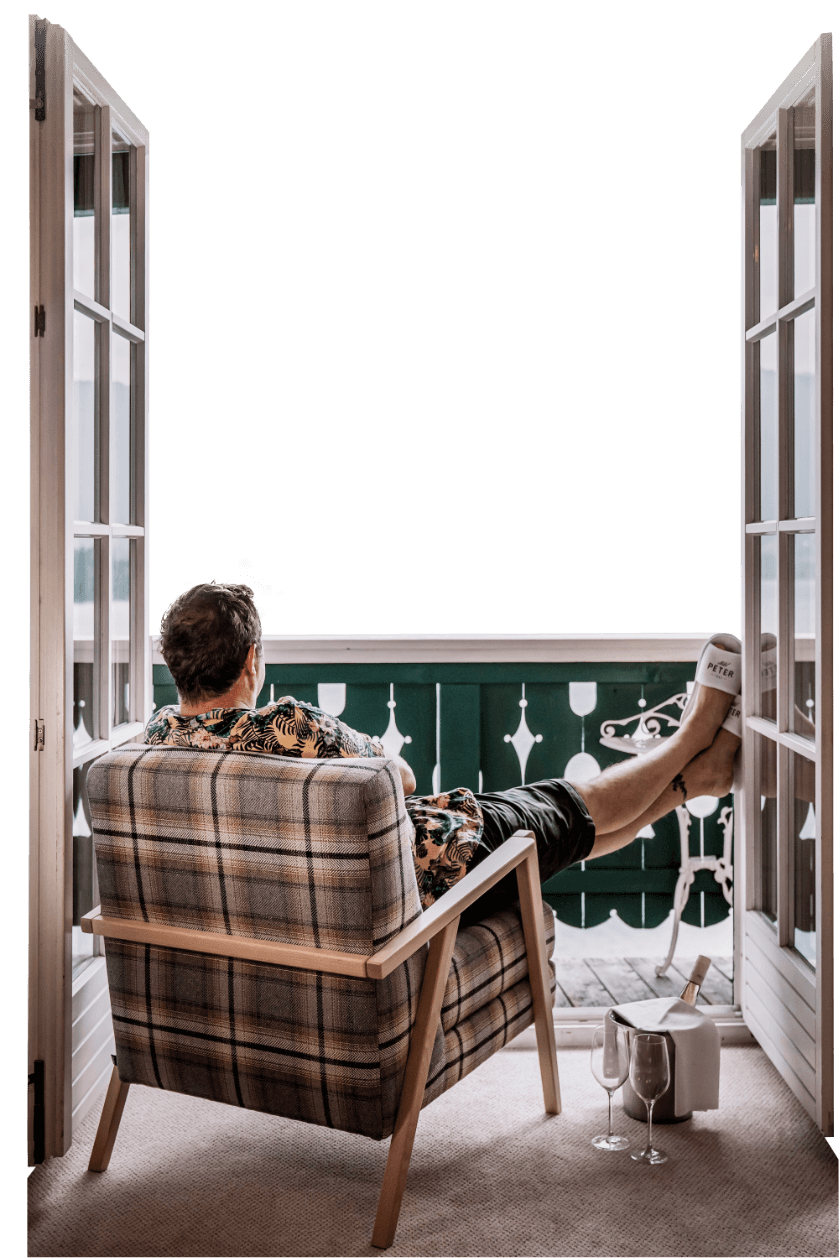 Culinary delights
by the lake
Our modern lakeside à la carte restaurant offers Austrian cuisine at its finest – presented on a traditional yet creative way. Meals can be enjoyed wherever you want: inside the modern inn or on the beautiful lakeside terrace. Regional. Tempting. Unique.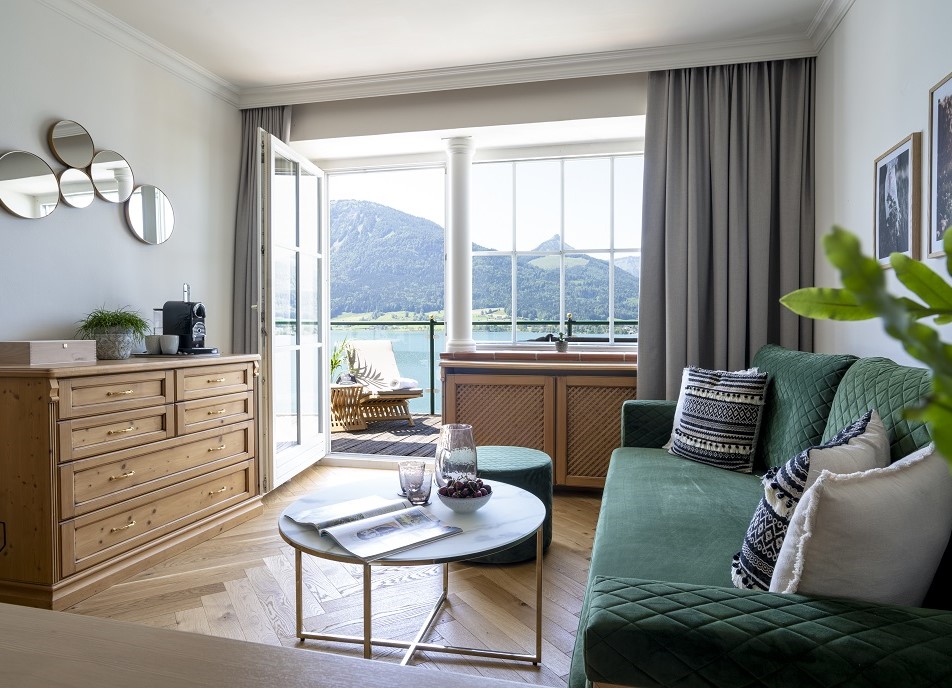 Linger. Rest. Relax and enjoy the brilliant view across Lake Wolfgang. All of our 22 rooms and suits feature a balcony with a beautiful view of Lake Wolfgang. A few of our rooms are equipped with a comfortable sofa bed, offering plenty of room for families.
The calm that radiates from the still, bluish green shimmering water will effect you from the very beginning. You'll see. Once you've arrived at this special place, it's hard to resist it. Located in the middle of the Salzkammergut region, our hotel is a great starting point for many outings and activities. Those seeking some peace and quiet will find what they are looking for right here at our lake hotel. Whether you plan to immerse yourself in the culture, are more of a sporting type, are planning on indulging in all culinary delights the region has to offer or you just want to spend the day by the water – you'll love it!
With heart, charm
and passion
Traditional. Modern. Simply harmonious. The perfect place for guests who are looking for something authentic and down to earth. We're attentive toward our gusts, welcoming and take pleasure in redefining the word relaxation. Those wanting to spend a nice relaxing holiday will feel particularly comfortable here at our lakeside hotel in Austria. Here the world is still in order, by the lake in St. Wolfgang. As your hosts, we're looking forward to welcoming you.
In addition to being situated at a beautiful location right by Lake Wolfgang and offering a welcoming atmosphere, Hotel Peter is also well known for its exquisite cuisine. Enjoy your escape from day to day life and let yourself be pampered.